The Proven Secrets of
Writing Your Expert Book
The Proven Secrets of
Writing Your Expert Book
Want to write a book about your learnings but are lost in the writing process?
Overwhelmed by conflicting 'Google' advice?
Need guidance and handholding through the entire writing process- from idea to book?
Welcome to the
Ideology Builder
A complete support system for your book as you

Welcome to the

Ideology Builder
A complete support system for your book as you
You see your book as a platform book: a book that will help you market your expertise, speak to a wider audience, or build your personal brand. You want to write a book that will inform, inspire, and influence.
But every time you sit down to write you find it super-hard to put those words on paper…
You are willing to go deep, share all that you have learned and write how you overcame particular problems plaguing your niche because you are tired and bored of reading the superficial solutions; but worry if you would ever be able to write what you can 'see' in your head.
You have seen your ideas work so many times and produce incredible outcomes.
You know all the ideas that want to write.
You know your book can help so many in your niche.
Then…
Why is it so hard to write what you know so well?
Why do the chapters not flow as easily on paper as they do in your mind or when you talk in workshops/seminars?
Why does your writing not match your vision for your book?

Write Without Overthinking
You are the expert and people come to you for advice but you are struggling to write because you are writing the hard way.
Let's Ease Your Book Writing Process…

Write Without Overthinking
You are the expert and people come to you for advice but you are struggling to write because you are writing the hard way.
Let's Ease Your Book Writing Process…

Writing The Hard
Way

Being Confused by Conflicting Advice

Overthinking & Hesitating While Writing
There is so much advice out there but most of it sounds conflicting because no one ever told you there are different processes for each stage of writing- ideating, structuring, writing. The problem is that you are trying to write, structure and ideate for your book- all at the same time.
Another critical factor adding to your writing woes is that no one told you that writing a book is not a linear process, it's a chaotic creative process.
Writing without understanding these stages means that you spend a lot of time figuring out what to write, over-thinking your writing and sometimes you just give up on your book. It's not your fault…
You need step-by-step support that guides you from your idea to your book.
What if you could dump the confusing advice and get the support of a well-defined system which takes you step-by-step through the writing process?
1. Easily Build Your Chapter Structure:
Are you waking up with a new chapter idea every day? End this time-consuming cycle and the numerous doubts it creates. Find the best way to structure your book so that it speaks to your reader. This step gives you a handy roadmap and directions whenever you sit down to write
2. Write Without Second-Guessing:
You are an expert in your niche and people seek you out for advice yet when you start writing your expert book your mind fills with questions… 'Should I add X?' 'Wouldn't Y be a better idea to discuss first?'
Do away with this hesitation and the resulting loss of time by discovering your book's true focus.
3. Understand Your Book's One True Reader:
Did you know that, 'a book that speaks to everybody, actually speaks to nobody'… Understanding your book's true reader gives clarity and you can start writing your book in a way that resonates with your reader. It also eases the process of choosing experiences and ideas which best fit your reader's needs.
4. Craft Interesting Stories:
You know your stories- of how you struggled, the challenges you faced and what you learnt. Now find out how to write those stories in a way that hooks your readers in. Developing your core stories and ideology will help you beyond your book… it will form the basis of your speaking gigs, Ted Talks and more, plus help you narrate your ideas to a wider audience.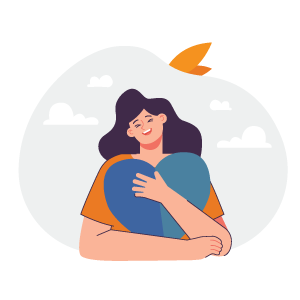 5. Embrace the Creative Chaos:
There are well-defined steps in writing but these steps do not follow linear progression… they develop in chaos. Once you understand the steps, the chaos will seem perfectly rational. You will see it as a natural progression and once you see that you can write any number of books!
Delete the confusion and skip all the well-intentioned advice that doesn't work.
Stop procrastinating over your idea.
Get Ideology Builder's complete support & handholding as you write your expert book.

Start the Ideology Builder with a Free 30-minute Call
(Only 3 mentees accepted per year)
This is How


Ideology Builder Works
We will meet in pre-planned sessions of a minimum length of 2 hours each for 20 weeks. In these online sessions you & I will work through the different steps required for ideation, structure and writing so that you not only get the correct advice for each relevant stage but also learn how to practically apply it and most importantly, you will get feedback.
The only exceptions to the 2-hour rule will be in modules 2 & 4 where I will work with you on a more intensive level— in full day sessions. These exceptions are essential for going deep into your WHY and building a strong ideology and structure for your book.
I will be right there…walking beside you as you ideate, structure and write.
Beyond our regular one-to-one meetings, you'll also have access to me through express calls on pre-defined days and emails.
This whole program is designed to give you complete accountability support and handholding as you write along with access to my writing process, the templates I use and strategies that are tailor-made for writing expert books.
A happy CXO author in a technical niche
I would strongly recommend Nishka to anyone looking to create an engaging book on a niche subject. She worked on a subject that was completely new to her & it was delightful to see her passionately engage to learn enough about the topic through a series of interactions, web research and interviews. The information she gathered as a result was beautifully integrated into her writing, which obviously is her strong point. This ability to be able to gather information and convert into engaging text is a gift that Nishka has. She is extremely patient, is a good listener and flexible in her approach while ensuring the much-needed objectivity in the writing is always tabled from her side. Thanks to her passion for creating a meaningful outcome, one often sees her adding value beyond her scope of work to ensure what is getting delivered is value for the time, money and efforts being spent.
Neetu Chakravorty
Nishka has a wealth of experience in book writing, as a coach she understands the challenges that writers face and comes up with very effective solutions. She can help you develop your ideas and get clarity on how to start, develop on the contents and structure the book. I am very happy and thankful to Nishka for taking genuine interest and helping me get started with my project. Would definitely recommend Nishka as a coach if you are planning to write a book and see your dream becoming a reality.
Dr. Ashwin Naik
When we started working on the book #ChangeStartsYoung, we were very keen on including stories of young changemakers in a way that they were very attractive for young readers. Nishka with her immense talent with words worked closely with our team to craft the right stories, define the tone of the stories and make the content engaging. She was able to distil the stories to crisp and compelling stories. It was a pleasure working with her and would love to work with her again
Sharon Little
Nishka got me to look at my big why for writing the book. She provided suggestions and we fleshed out a plan and a structure for moving forwards. She had a lovely way with her and was very knowledgeable putting forward lots of different ideas of how things would work, for writing, publishing and also marketing the book. I now have a structure and a plan I can follow to move forward and get the book written and published. I'm feeling really confident about getting it finished now which I wasn't before the start of the session.
A first time author
From understanding a completely new subject to capturing my voice while 'ghosting' my book- Nishka displayed rare professionalism and commitment. She worked sincerely through the whole project and helped me create a book that captures my essential discoveries.
Paul Palmer
I had a session with Nishka yesterday, we went through how I should decide what I will write about the approach to use as well as the action steps I need to take to get there. Certainly well worth your time I recommend anyone to take her up on her offer.
Why Have I Created the

Ideology Builder?
I think we need more diverse voices in expert books.
I have been writing since 2008. Most of my authors are either leaders in corporates or are running a business while they try to write their books.
The ones I write for are the ones who finally decide to outsource their writing, but there are many who yearn to write on their own. I have heard innumerable stories of how business leaders and coaches started with great motivation while managing their daily work…only to soon give up when myriad responsibilities claimed their time and energy…and even when they persevered, many times they started doubting their writing skills because their chapters didn't reflect their vision and these doubts stopped them from writing.
The more I spoke to people who wanted to write their own expert books, I realised that they blamed themselves for something they didn't do.
You see, the problem was never in their writing skills but in the lack of correct advice and support while writing.
That's why I created the Ideology Builder…
because there is no need to make your path more difficult than it already is…especially when you can access an experienced writer's guidance.
As your Ideology Builder I can

give you practical advice as you create your book's structure

ideate with you throughout the creation of your book

review your writing

be your accountability partner and your motivating guide
…because all journeys, especially those into the wilds of the mind need a good friend and guide to stop you from falling into the dark unknown or losing your way in the maze of distracted thought.
The Ideology Builder also helps you reduce the time spent on rewrites (that's where most of the book writing time goes). And as they say time is money!
PRO TIP: The faster you write your book, the faster you can use it to springboard your idea into your personal brand.

Through the Ideology Builder I not only help you write your book but in our discussions we will also formulate plans for best utilising your book's potential… a double win!
Together

We CAN!
Ease Your Writing Journey
Start the Ideology Builder with a Free 30-minute Call
(Only 3 mentees accepted per year)
Get access to my years of experience, with easy-to-do templates and a complete support for your writing journey.

 INSIDER TIP: The faster you write your book, the faster you can use it to springboard your idea into your personal brand.