Vivek Kumar is a medical editor with more than 20 years of experience and the founder of the engaging Indian Copyeditor Forum. He shares his learnings in building a community and finding your path in editing.
N: Thank you for agreeing to be a part of this interview; it was so impromptu…
V: Thank you for having me…I think it's better not to plan too much into the future.
N: Let's start by talking about your copyediting journey
V: When I think of people of my generation (I am 50), copyediting was not a conscious career choice. Parents would want their kids either to be doctors or to be engineers.
I would say we were lucky that we didn't have helicopter parents. Finding our way was actually left to us and we did find it!  It has been a wonderful journey.
Post my plus two  (high school in USA) I went for a bachelor's degree in science because at that time, a bachelor's degree in science was believed to be the minimum eligibility criteria that one should have to pursue anything further. While studying for my science degree, I tried a lot of things but maybe it was my love for reading that ultimately got me into a journalism course. Plus, at that time there were no courses for editing or publishing or if there were I was not aware of them.
While doing journalism I discovered that like most of my course-mates who loved reading or who were in love with books, I too was an introvert. So I knew I was not made out for the exciting journalism beats that involved going out into the field and reporting. My idea of a dream job was to sit in an office and do my work quietly.
After completing the journalism course, I got my got my first job as a sub-editor in a book publishing company called Vision Books. It's a pretty well-known company, part of Rajpal and Sons. It was earlier based in Lahore and then after partition they moved to India. They have a Hindi imprint called Hind Pocket Books, their English imprint was Vision Books, and their paperback imprint was Orient paperbacks, with which I was employed.
I worked there for around three and a half years (3 years 8 months 14 days to be precise) and after that I got a break in an outsourcing KPO (Knowledge Processing Company) called Techbooks. Now it's called Aptara. That time my motivation for joining Techbooks was to learn computers because during that time computers had started entering Indian offices and my former employer  just had a single computer and one single computer operator to operate it. Those were days of hardcopy editing.
I was 26 at that point of time and I thought it would be good to join a multinational and get exposed to computers. Initially that was what happened. I joined the department that edited online on computers and they used a software called Pandora to process their files. I was pretty happy but just after 15 days I was transferred to a different division of the editorial department that dealt only with hardcopy. So it seemed like I was back to square one but I believe that God gives you what you need, not what you want and at that time we are ignorant enough to feel bad and ask why is this happening to me …
Looking back, I would say those were the best days, and the best years, of my life because work had just started coming in from the West. Techbooks had that first-mover advantage and work was slowly trickling in. Most of the work was going to the computer department editing team and because our boss had a passion for teaching and we had ample time at hand, he would conduct classes just like we have in a school classroom. In the morning we would do some regular work or administrative things and in the afternoon we had our editing classes. Masterclasses would be a better word for the classes. This seems unimaginable when you look at the hybrid work-from-home (anywhere) situation now.
For hours we used to listen to him, he would ask us questions, we would take notes and we had access to all the manuals, so that's how I became a copy editor. I would say my real journey in the field of copyediting started on 16th of August 1999. The day I joined Techbooks. It was the day I discovered my freedom and found my calling.
For the next few years, work and training went hand in hand. The fear of computers taking over the hard copy became a thing of the past. It's been a great journey and even today when someone asks me if given a chance would you like to choose some other profession I would say no… because I love reading and here we get a chance to read things before they go to the target reader.
Whether it's a medical journal article or cutting-edge research that is taking place in labs. To go back a couple of years in time, during the Covid pandemic, I used to get a lot of articles on Covid for editing .
I get a chance to read a lot of interesting stuff.
That's the journey of a copyeditor and yeah it's difficult to tell people what exactly we do …
N: Thank you Vivek … one part  of your journey is copyediting, and the other part of your journey is community building. How did you start doing this because I feel it's wonderful to create a community of copyeditors.
V: So I became a freelancer in December 2010 and the life of a freelancer in the initial few years is very hectic … because that's the time you say 'yes' to everyone because you are trying to build your client list. To build a client list you have to do samples for all of them, then some of them will like your sample and then the rates will be discussed and often they would say, "I am sorry but your rates are beyond my budget."
Those are initial lessons one learns the hard way…
I was lucky to acquire a regular client in the next six months itself and that client is with me till now. So after those initial years I said 'no' to everyone. I have a regular client and he sends me enough work to keep me reasonably busy.
N: I need to ask this before we go on with the community building.  When you have a regular client, do you keep raising your rates over time?
V: Initially you don't because you are building a relationship and when they keep on coming to you and you know that your work is okay and you're not getting any negative feedback,  then you can ask them for a raise because they will have a budget.
The fact is, they will not give you a raise unless you ask for it.
Plus they also know that if they say 'no', they will have to look for someone else and then repeat the cycle of testing, checking reliability, and adherence to deadline … there are so many factors to consider.
In the initial few years I didn't take any breaks … whether you call it a sense of insecurity or making hay while the sun shines…. Work kept coming and because I had the energy, I kept on doing it.
But after a few years, I realized that taking a break is necessary. The client won't mind me taking a break … I should take a break and I should raise the rates. So I did that and raised my rates a couple of times. Sometimes they also gave a raise on their own. It has been smooth sailing and because I don't have to do any samples or any marketing or new client building so I have time for community building!
N: That was insightful! Let's continue with the community building aspect…
V: In 2014 I joined a Facebook group called Editors Association of Earth. It was started by an editor who is originally from Australia but is now based in Canada. Through that group I came to know that an international conference for editors (Editing Goes Global) was being planned by the Editing Association of Canada (now called Editors Canada). The conference was to be held in Toronto in June 2015.
I joined a volunteer committee that was formed for the conference. It was an online committee and there were certain tasks that were given to the volunteers.
Before we went there I knew that India is the second largest market when it comes to English books and the conference was for editors. Most editors in the United States, the United Kingdom, Canada, Holland, South Africa, New Zealand and Australia are part of an editing association but India despite being the second largest producer of English books had association for editors.
N: I didn't know that India is the second largest producer of English books.
V: Yes, it is! The major chunk is textbook publishers, then you have academic publishers and then comes that glamorous part… the trade publishers. The size of the market is very big although publishing in India is still not recognized as an industry by the government, which is very ironical considering the revenue the industry generates.
N: That's so interesting! Now let's circle back…when you went to Toronto for the conference then…
V:  Before going I spoke to my boss from my Techbook days and asked him to send a proposal for a presentation from India. So he sent a proposal and it was accepted. Then he, one more colleague Sunita from my Techbooks days, and I went together. My boss, Venkataraman Anantharaman (we call him Dr Venkat for short), was  the first Asian to give a presentation at the conference. The entire Asian market was actually blanked out in those days, but we were lucky that he was there.
I met the owner of the group Editors Association of Earth too because he was the president of Editors Association of Canada. I met the vice president and all the top office bearers and editors from so many other countries and they were all very welcoming.
When we came back, I thought of creating a community for editors here. A Facebook group seemed to be the easiest thing to form at that time. You just create a group, give it a name, invite a few friends, and that's what I did. Maybe on the first day or in the first week we had 25-30 editors who I knew then.
At that time Facebook used to be very active. Now the crowd has shifted to different platforms but those were I would say the growth years.
On 28th of June 2015 I formed the group and we had our first physical meeting soon after on 1st of September 2015, at Delhi Book Fair. Five of us met there and we found it too noisy to talk. One of them had the membership of Press Club so we took the metro and went back to the Press Club and we spoke to our hearts content. That was the first meeting, followed by a lot of meetings in the years that followed. We have hit a century and are on Nelson now… like triple eleven!
N: What I want to understand…when you're building a community there are many things you do: one is meetings, second is providing information and learning, and third is conducting workshops and providing guidance … so how do you manage so many things
V: That's a secret! People keep on asking, "How is it that you have so much time?"
N: Haha I'm asking how can you manage these different aspects. Do you plan it out in advance for a year that "I will do so many trainings, I will do so many meetings?"
V: No we don't plan so far ahead in the future… a lot of things keep on happening and we just catch hold of people wherever they are. One of our members, Mr Yateendra Joshi, is a trainer. He travels all over India and at the beginning of every month I ask him for his schedule. When he gives me the dates and the venues, I contact ICF members in those cities and ask them, "Yateendra is coming; would you like to have an informal meet or do you want to have a workshop?' Then one of them takes on the responsibility of coordinating the meet or the workshop.
If it's a workshop, then we book a co-working space. We have had workshops in Delhi, Mumbai, Bengaluru, Chennai, and Pondicherry.
Technology has certain advantages.  I rely very less on my phone. I use it only for taking calls or adding people's contact numbers. I spend most of my time on my desktop, and I open WhatsApp on it as it's very easy to operate. If that option was not there I would not have been able to coordinate so many things. Plus, we have volunteers.
N: I can see that you can delegate easily and are quite happy doing that and that is helping you build your community faster.
V:  Yes, I don't want things to be unidimensional because my exposure to things in life is of course limited. But there are people who know more than me; they might be younger than me but have access to the latest technology and have fresh ideas depending on the circles they interact with and they circulate in … so they will know a whole lot of things and will also have time.
A lot of people come forward and they take on the responsibility. I give them full authority without any interference from my side. I just tell them, "this is your project, handle it the way you like; just keep me in the loop, that's it."
For almost one year we had a volunteer team that ran our Twitter campaign. Every month we used to have a new volunteer. We had a coordinator who initiated the whole thing… how the account will be set up and what all they will be doing for that entire month. She trained them all. During the Covid pandemic, we ran a non-stop 55-week webinar series on Sundays. For those 55 sessions we invited industry experts every Sunday morning during the lockdown.
N: So by industry experts you mean…
V:  Not just copyeditors but all the professionals who are part of the publishing industry. So we had developmental editors, publishers, brand experts, book promotion experts, and all sort of editors. We ran three interview series. One was done by our member Ganesh Vancheeswaran (read my interview of Ganesh here)' he's a branding expert and a published author. He did a series of interviews in  a slightly different style.
You can watch all these interviews on YouTube plus there is a series of books that we are doing for editors. It started as a single book, but now it's a set of four books and I would say maybe some more will get added.
N: What are your 3 biggest learnings as a copyeditor?
V: Top three:
You need to keep on updating yourself continuously as both language and technology keeps on changing
You need to take time out for "reading for pleasure" to recharge your mind
You need to keep on finding new and efficient ways of doing the same thing better and faster
N: What is your process as a copyeditor that you've developed over the years.
V: It is pretty simple. I work on medical journals and the first thing I do is calculate the word count. Then, I have a quick look at the file and style the references, followed by checking for duplicate references and then the citations in text.
If there are duplicate references present, I renumber the references in the reference list and in text.
Then, I identify and style the manuscript elements (title, author names, affiliations, keywords, headings).
I also edit the tables and figure legends and then look at number-related markup.
After doing all this, I edit the article.
At the end I verify the abbreviations list, edit the artwork, and run PerfectIt followed by spell check. The next day or in the evening, I read the article again in clear view, run the spell check again, and then send the article to the client.
N: My next question is about the books you recommend for editors…
V: Eats, Shoots & Leaves: The Zero Tolerance Approach to Punctuation because it's  written in a very nice interesting style.
My mentor used to say, "Read good fiction because as copyeditors or as editors we are exposed to bad writing all day; that's the professional hazard so to appreciate good writing you need to read fiction."
N: I love that because I read fiction to brush up my non-fiction skills. You can understand so much about story arcs, prose rhythm, and flow and transitions.
V: Yeah, so that you appreciate what happens if you ignore grammar and what can happen if you don't hire an editor. For editors who are looking for information about the industry the best book is What Editors Do edited by Peter Ginna. That's the best book for information but if you need some light reading then there's Eats, Shoots and Leaves and It Was the Best of Sentences, It Was the Worst of Sentences by June Casagrande.
N: As an editor do you also deal with client emotions, like when they receive your edit recommendations. When I mentor my clients, I usually tell them that when you get your document with the edit recommendations, give yourself some time… look at it with a glass of wine in your hand, or just take a walk around your building.  Later, go through each and everything and see where you think you are right, where you think your editor is right… because receiving edit recommendations can be very harsh.
V:  I don't work directly with authors so it has not happened with me till now… but now that I am part of a four-book series that we are working on (for ICF) and the first book is in copyediting stage so this exact scenario happened when someone messaged me that I want to talk to you. I asked her to call me and then the same thing that you described, "Oh my god, he has murdered my writing!" Maybe she is a first-time author.
So what I told her was to accept all the changes and then give it a reading after a break of a couple of days and then decide whether he has added value to the content. Even as editors when we get a feedback we are not willing to accept it easily, "how can I be wrong?" and "he has misunderstood it," or "he has not understood the essence of the rule," or…
N: "I am not feeling valued as a writer or an editor," basically it comes down to that…
V: Yes… I feel that an author-editor relationship is like a partnership. It is a team and even though the task of an editor is to bring out the best in the writer,  the editor must also give enough leeway to the author because that's his baby. So there might be things you are not aware of… it's better to discuss and never enforce any of your suggestions.
There are personal phrases that come into the picture too; authors will have their personal favourites, editors will have their personal favourites. But the main thing is that anything you change, you should have a valid reason, a defence … sometimes maybe in fiction a lot of changes can be done to make the writing more exciting, to break the routine too. Sometimes rules are broken but you should first know the rules too before you break them.
There can't be a set template that things have to fall into place in a certain order. I once read an article by one of our members Anupam Chaudhary. Normally when we write an article, we start with an introduction and then we have the middle part and then the conclusion. He didn't start the article with an introduction. He ended the article with an introduction and turned the entire concept on its head. So these are not rules that are written or even if they are written… it's a human thing to break them!
N: How do you keep updating yourself in this niche?
V: I recently enrolled in the three-month online NBT (National Book Trust) book publishing course that started on 21st of January 2023. They have sessions every Saturday and Sunday where they call industry experts. So far we've have had people from OUP, Tulika Books, NBT, Niyogi Books, Penguin Random House and more…
Last Sunday or Saturday we had a session by Premanka Goswami of Penguin Random House who started as a copyeditor and now he's heading the backlist  and is responsible for 500 titles.
Coming from a publisher it was very heartening to hear him say that the best way to learn is to associate yourself with a senior editor. Work with him for three to four years and learn the tricks of the trade on the job. We live in an instant age in which everyone wants things to be compressed and here we had someone from the publishing industry who had the guts to say the truth… that it takes time.
If you don't give it time then that expected quality will not come. Sometimes it becomes difficult to read a book because as a copyeditor I see so many errors; sometimes I take a pencil and then start marking.
N: Do you send a picture of that to the author also!
V: No! I did make that mistake once and lost that friend; so now I keep it to myself.
N: Oh no, I thought an author would understand…
V: That hasn't actually happened or maybe I had just one bad experience and that has made me more cautious but I have enough books where I have the markings, and if I start sending those back then I don't know how many egos will be hurt!
N:. What is your take on Chat GPT and copyediting?
V: You have to make technology your ally… take the best from it and use it to sharpen skills that still remain in demand. There will be things that machines or computers will never be able to do because human judgement is involved and I don't really see editing being affected so much. Some initial-level tasks that rely on automation might be affected though.
N: Like proofreading… do you think it will be affected?
V: No…but if a proofreader who used to work on hard copy does not evolve himself or herself to learn Adobe Acrobat to make the markups, then he will not be able to survive. So if you don't reskill yourself, you will be affected, but if you go with the change then you always retain the first-mover advantage.
So don't keep on thinking too much whether it will impact or not impact … keep on sharpening your axe … there will be enough barriers that you can bring down by virtue of your skills and your ideas.
Like I am a copyeditor. I started with hard copy. If I had not adapted myself to work on a computer then I would have become obsolete but now I do online editing and use so many tools  (like PerfectIt) to make my work better, more consistent and in less time…so the whole world opens up to me.
I send a file in the evening, and next morning when my client comes to office they see the work is done. In India, we have the time difference advantage, the currency exchange advantage… so we should always look at the positives.
There is a quotation that I like (paraphrasing)… "there is competition at the bottom but there is enough room at the mountain peak," so we shouldn't get bogged down by change…youngsters certainly shouldn't get bogged down.
We should always have our backups, our plan A, plan B, plan C… and be a part if you are part of a community… there will be enough resources.
Our market is the entire world. If we can't use the power of internet to reach out to clients present on this Earth, then we are not doing justice to the technology we have…
N: So true…another thing that I have discovered is you need to learn to talk about your value.
V: You have to learn. You have to show. You have to explain and demonstrate!
We are a sum of people we surround ourselves with, a sum of five people … so try to surround yourself with smart people who will give you the energy to pursue your dream … give you the support and the guidance (you need).
Resources recommended:
PerfectIt-  essential tool for every editor
My mentor Venkataraman Anantharaman (I call him Dr Venkat); his website is The Art of Copyediting. It contains a wealth of information… 30 plus courses for copy editing!
---
Hello there!
Glad you stopped by:)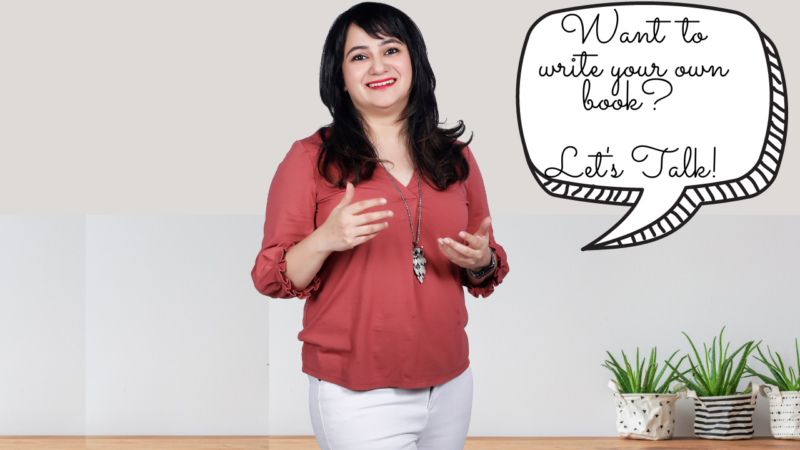 If you want to hear more stories from the author path and understand a bit more about this extremely fulfilling but often doubt-infested practice called writing do join my newsletter for writers. Click Here 
If you want to build trust with your content and connect with your readers?
We should talk. Email me now: Nishka@Nishkawrites.com
Plussssss….Looking for more videos on the writing process?
Check my YouTube Channel. Subscribe and like:)